Following the success of the past Nursing Webinars, It is an esteemed honor to welcome you all at the "4th International Webinar on Nursing and Women's Healthcare" which will be held on November 11-12, 2024 with a theme "Enriching Women's Health through Innovations in nursing and women's healthcare".
Nursing Virtual Conference 2024
is currently focused on global research, recent developments, interdisciplinary research and practices in the fields of nursing, healthcare, midwifery,
gynecology
and patient safety. We anticipate you to go along with us and make our conference much more intriguing with your presence.
The aim of this Nursing 2024 webinar is to bring back all the experts, scientists, nursing and women's healthcare, pediatrics, midwifery and healthcare professionals at a single platform. We hope that this nursing webinar provides clarity and deeper knowledge to all regulated nurses, gynecologists and healthcare professionals around the world, inspires exploration of the structures and practices that enable outstanding care to be delivered, and aids in the demolition of barriers and traditions that prevent change for the better.



We look forward to having your research talk at the conference and galvanize the scientific community!!



Past Webinar Presentation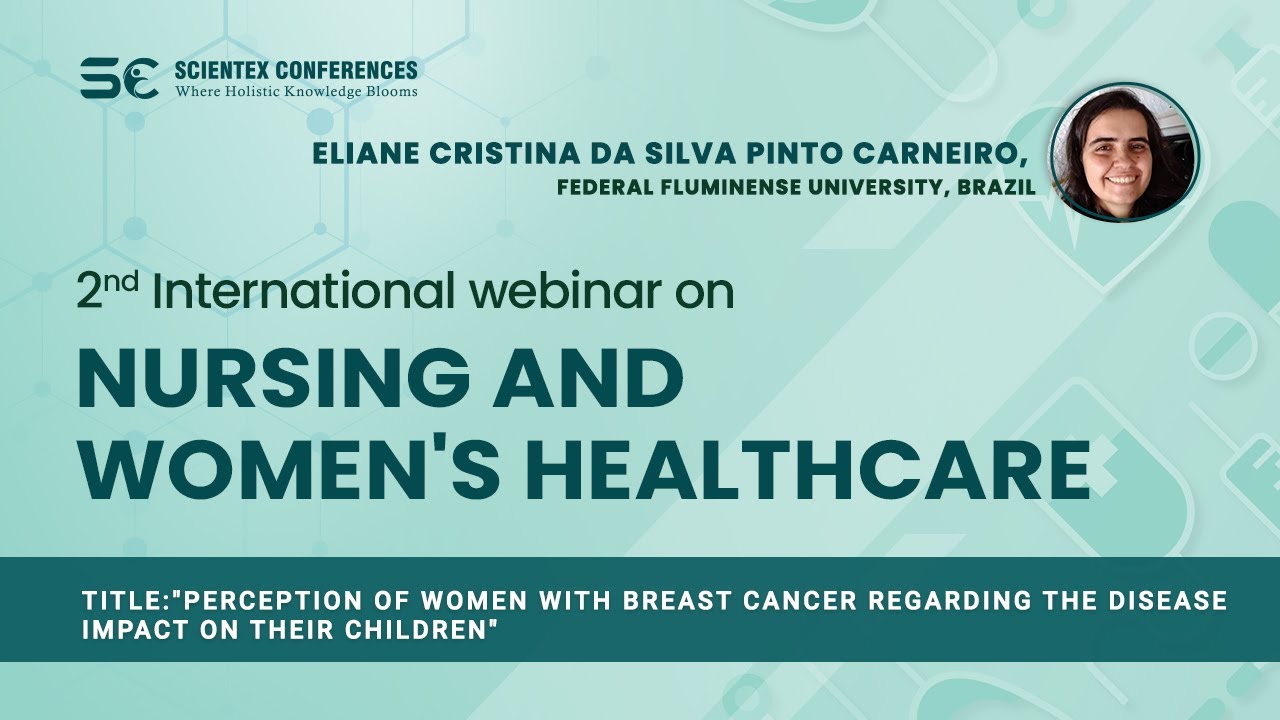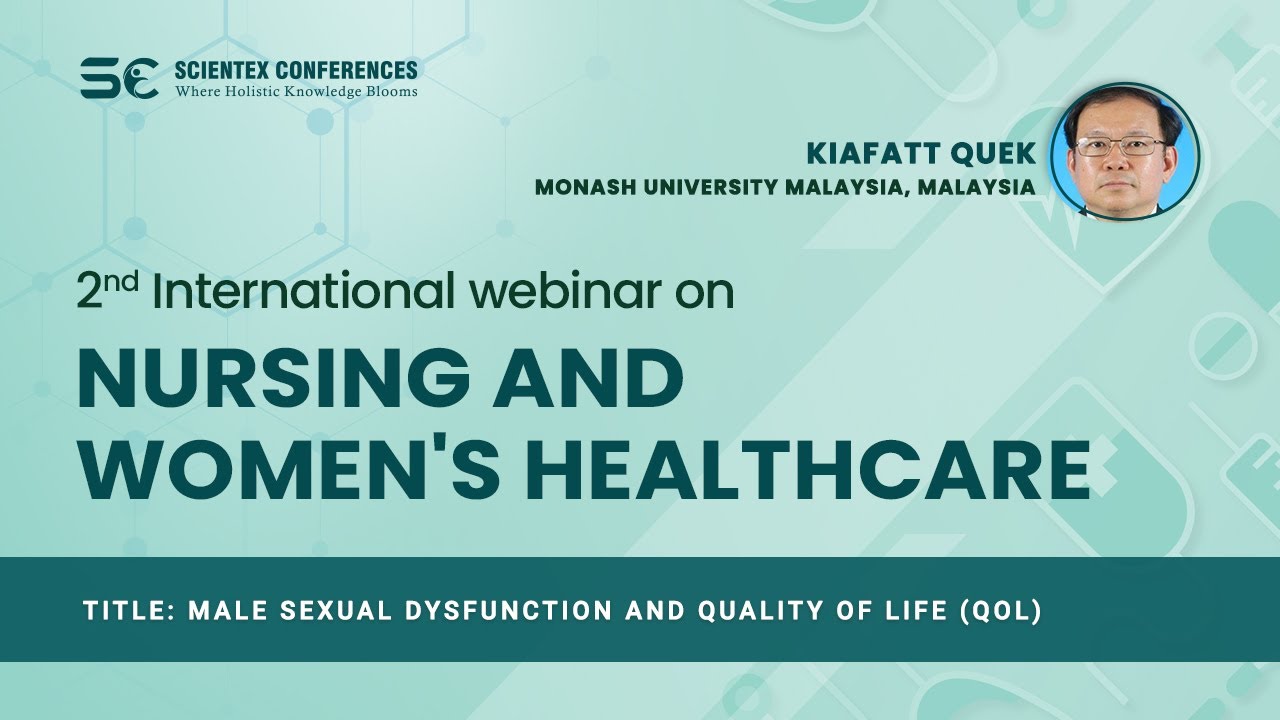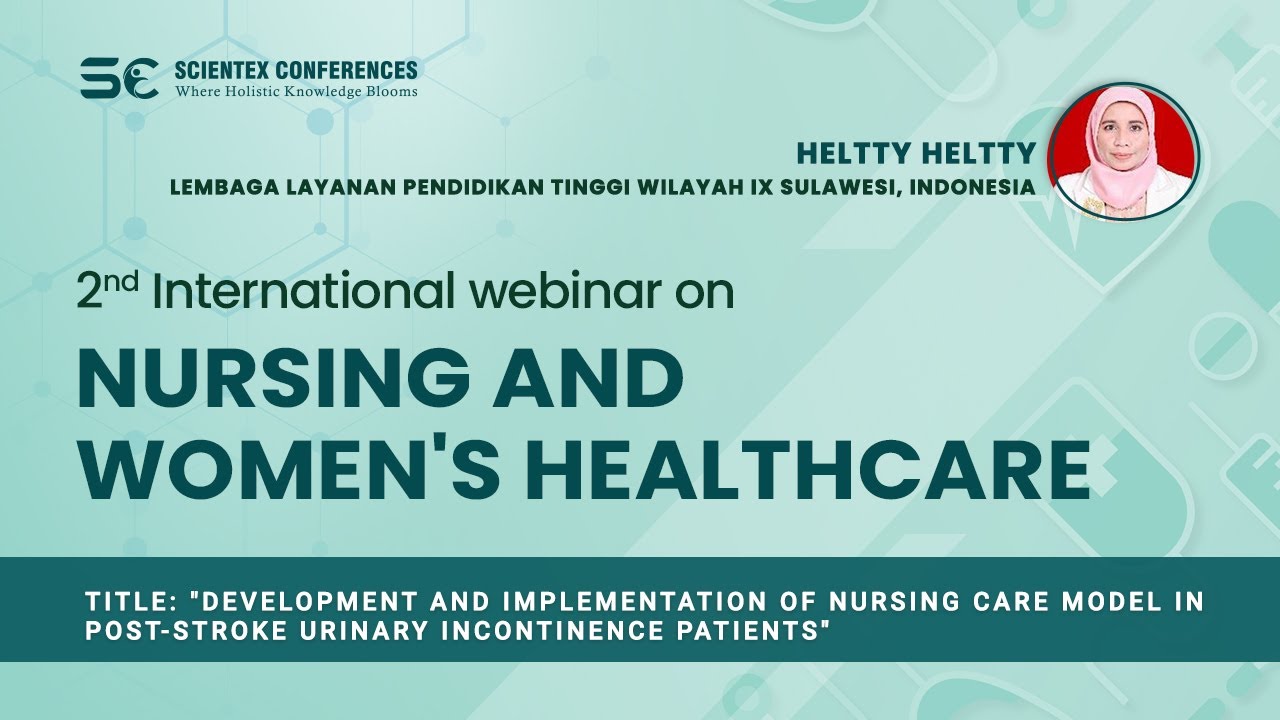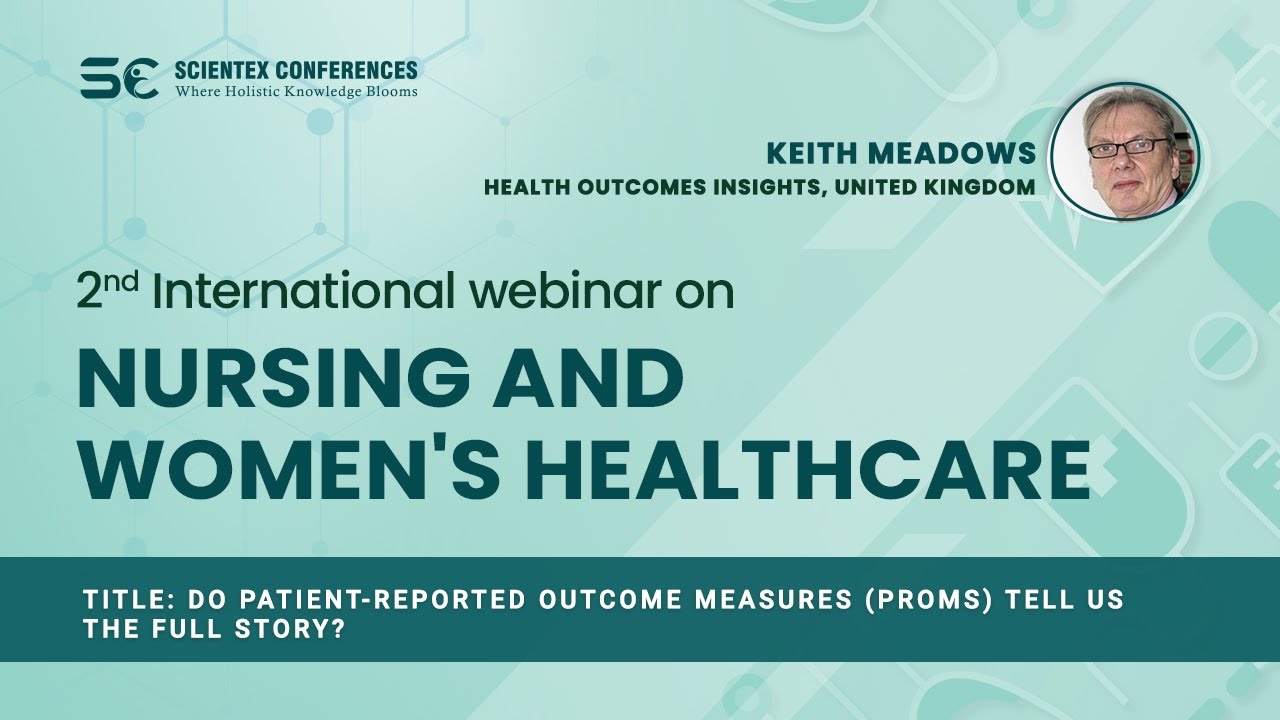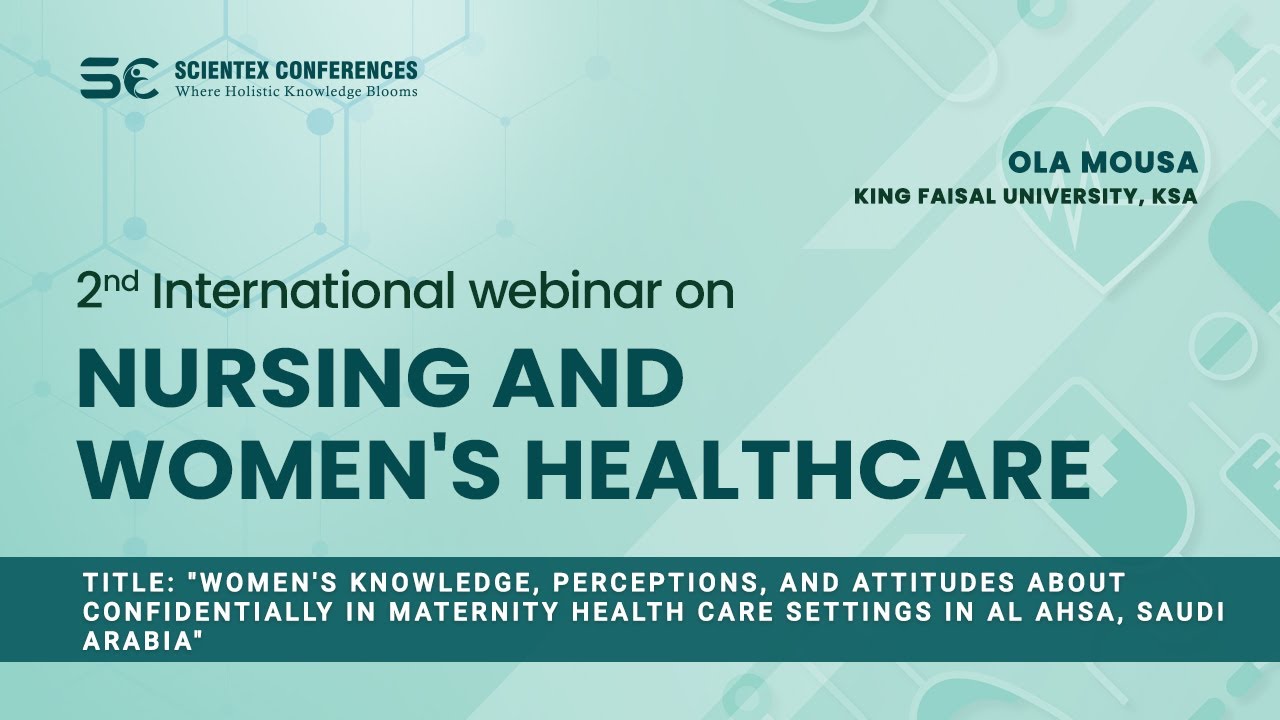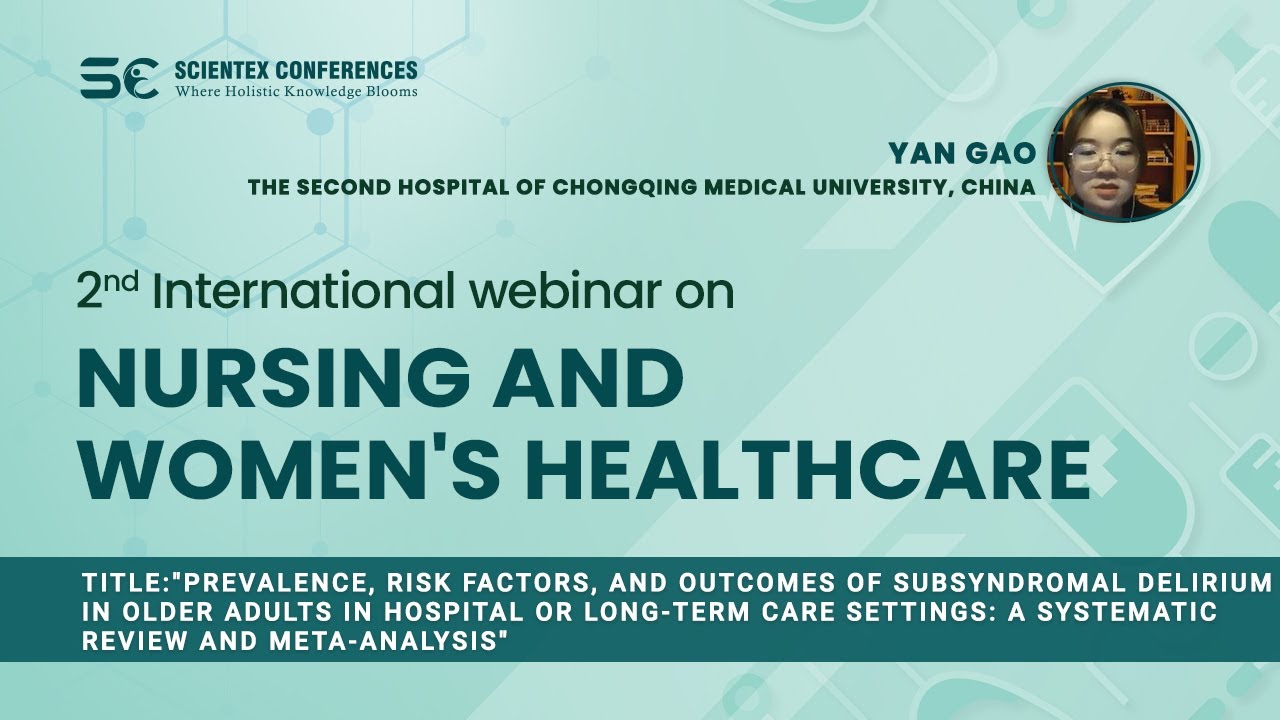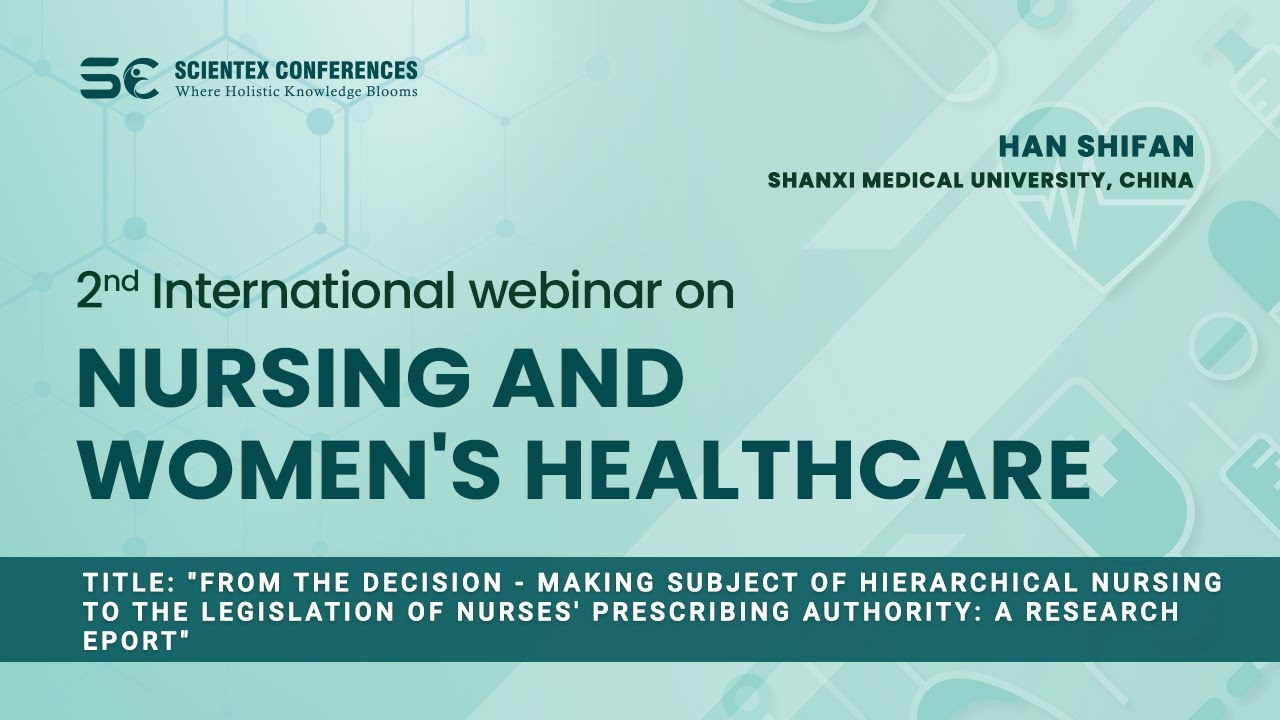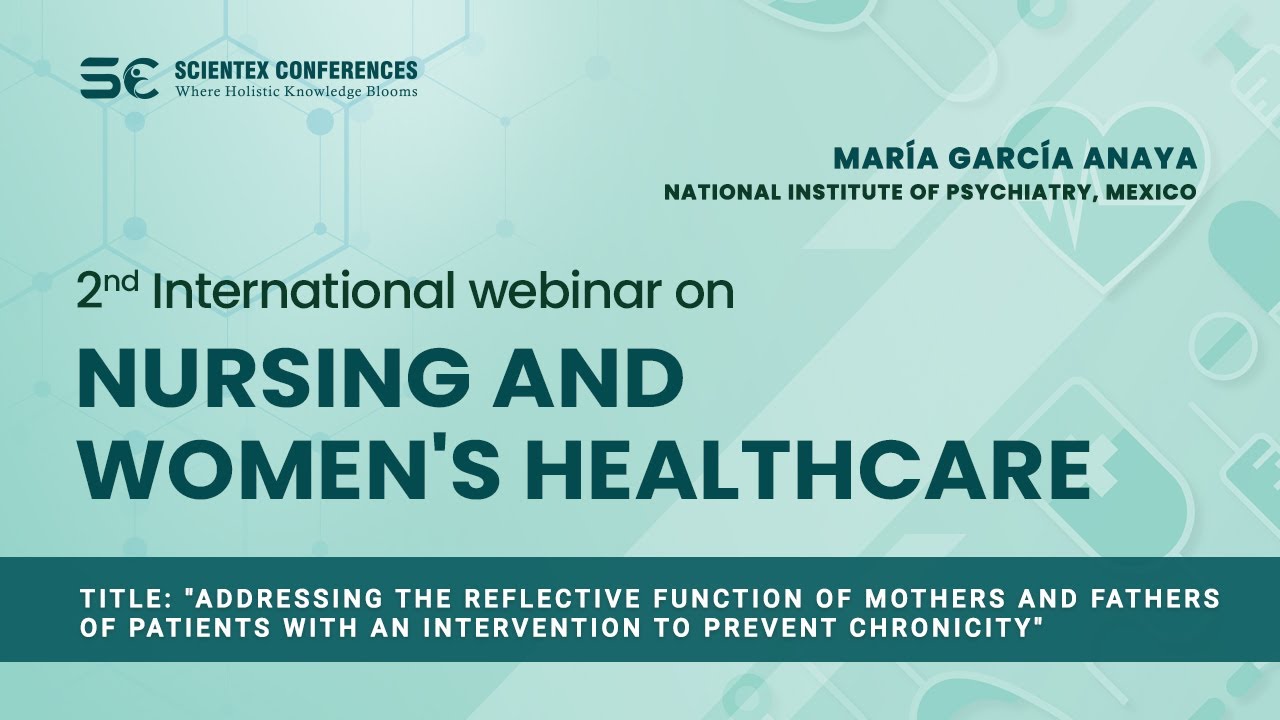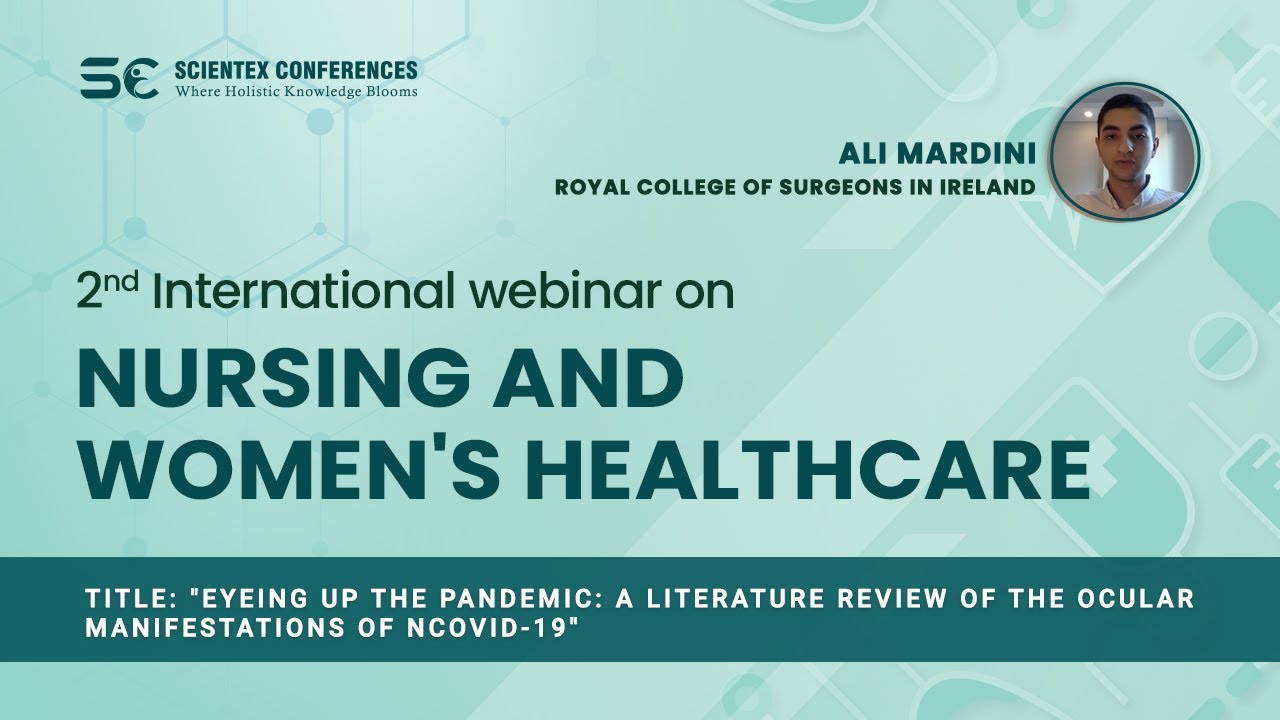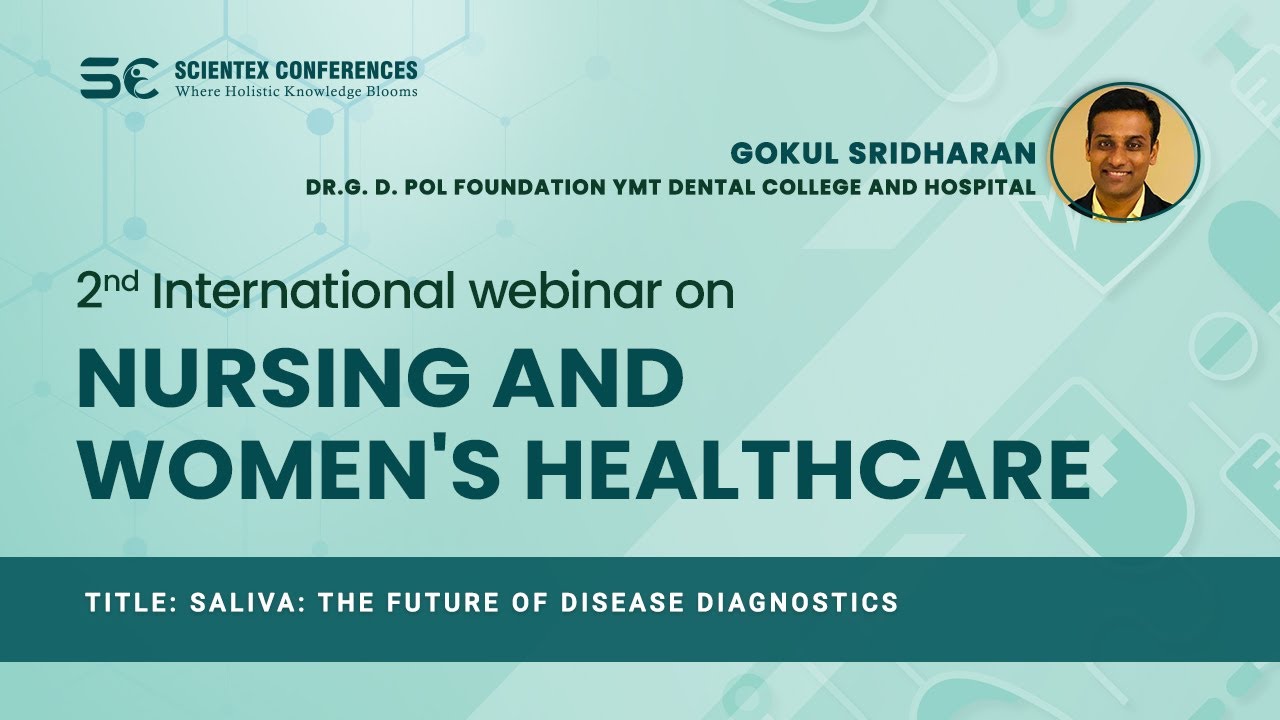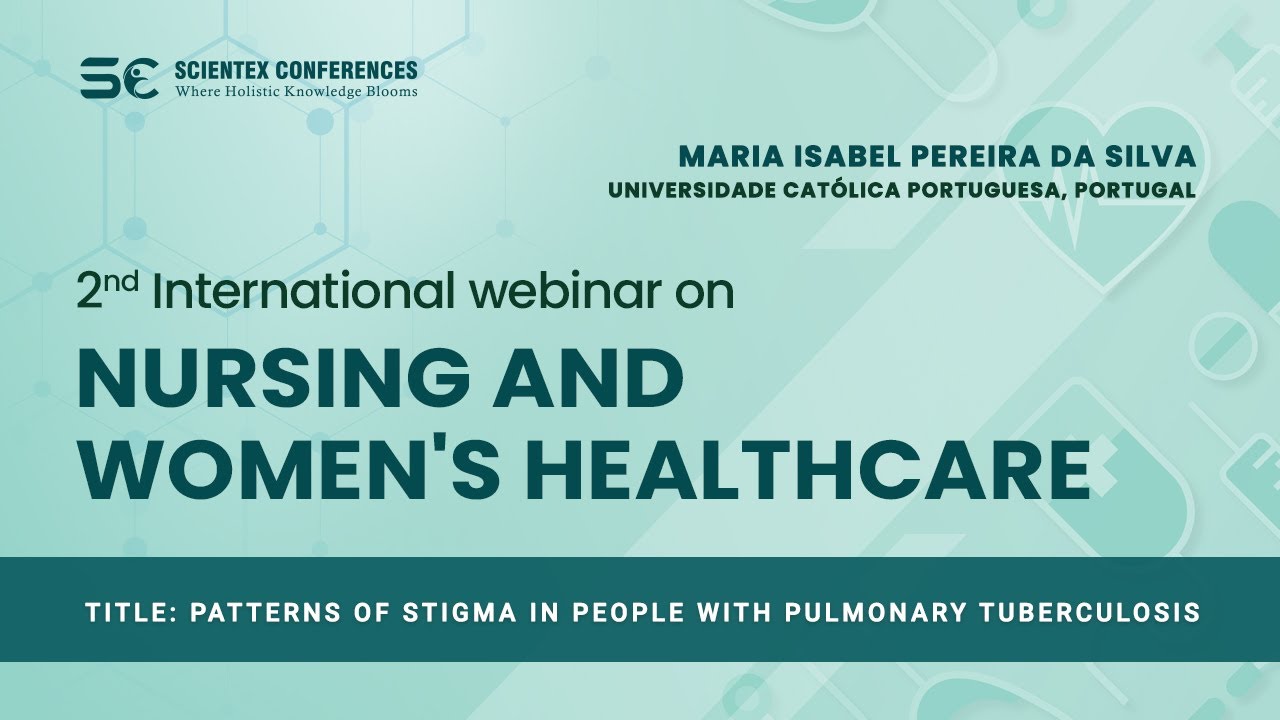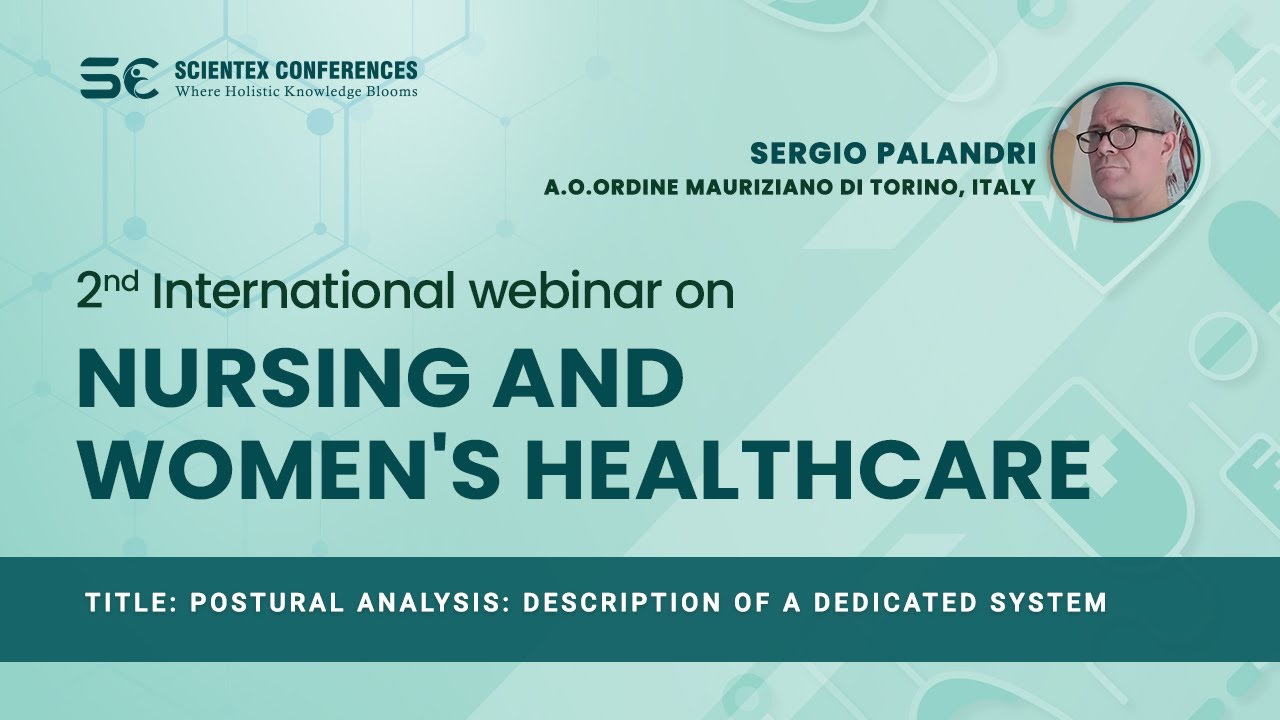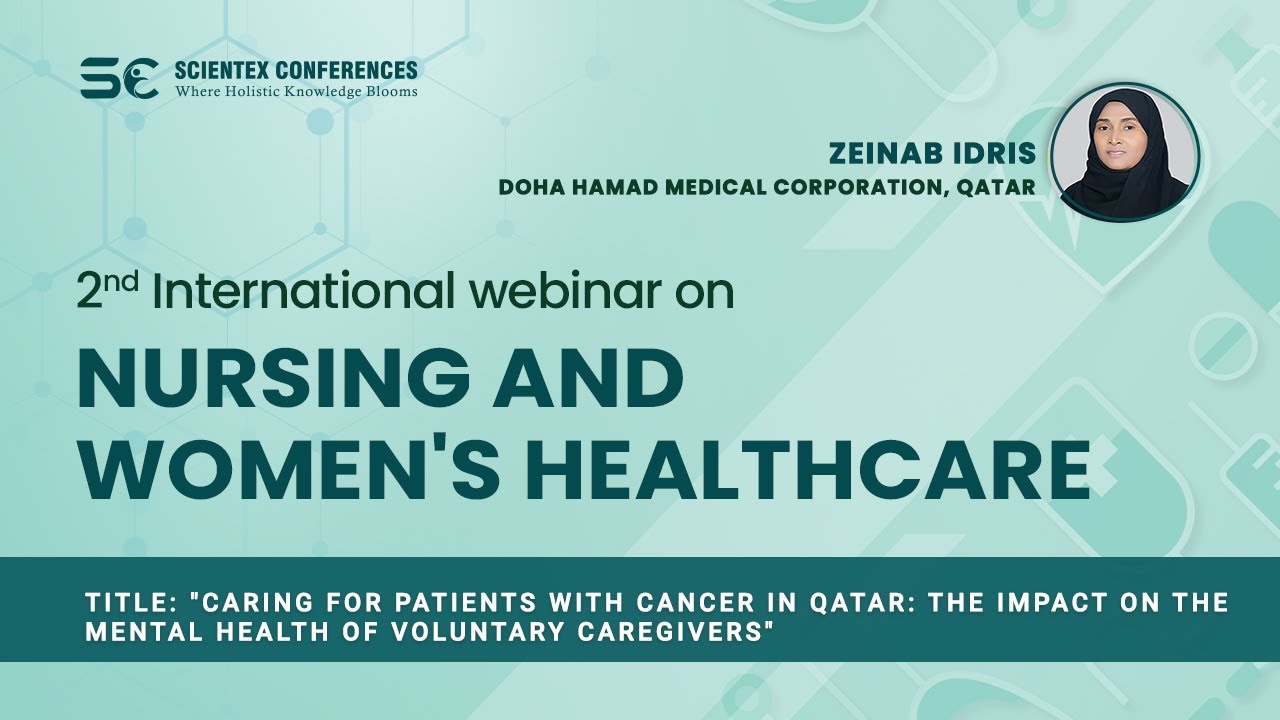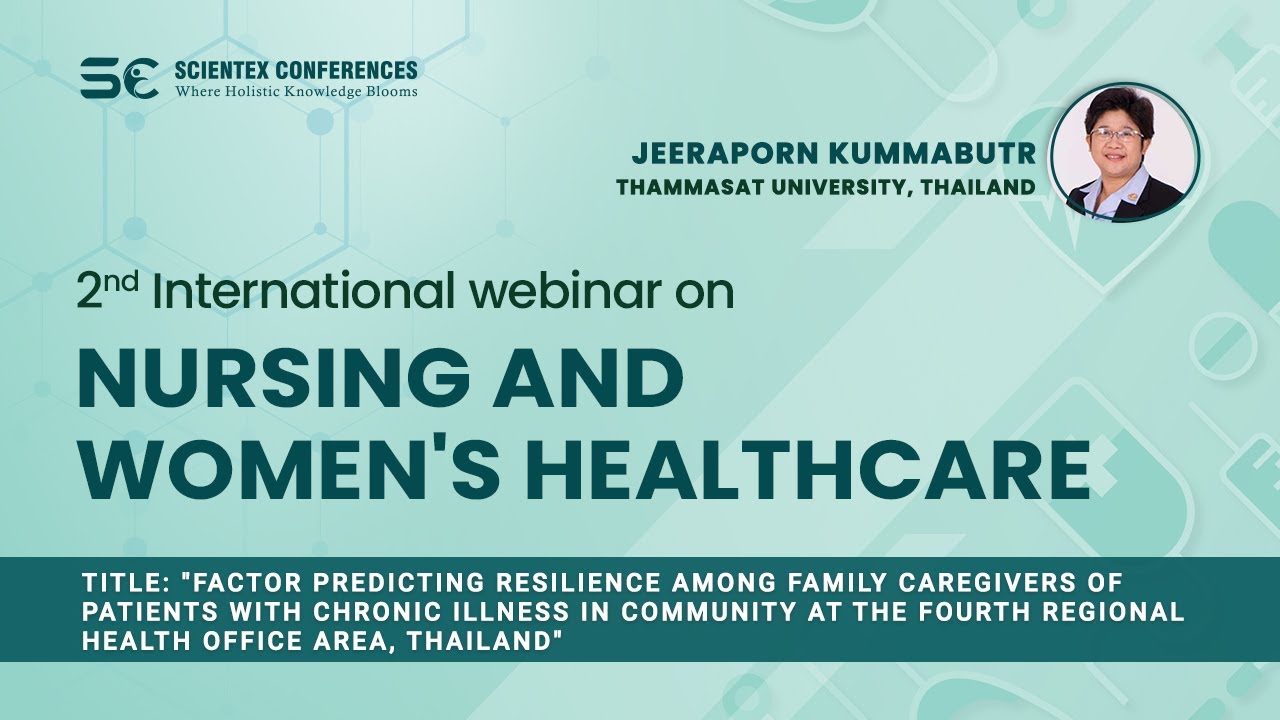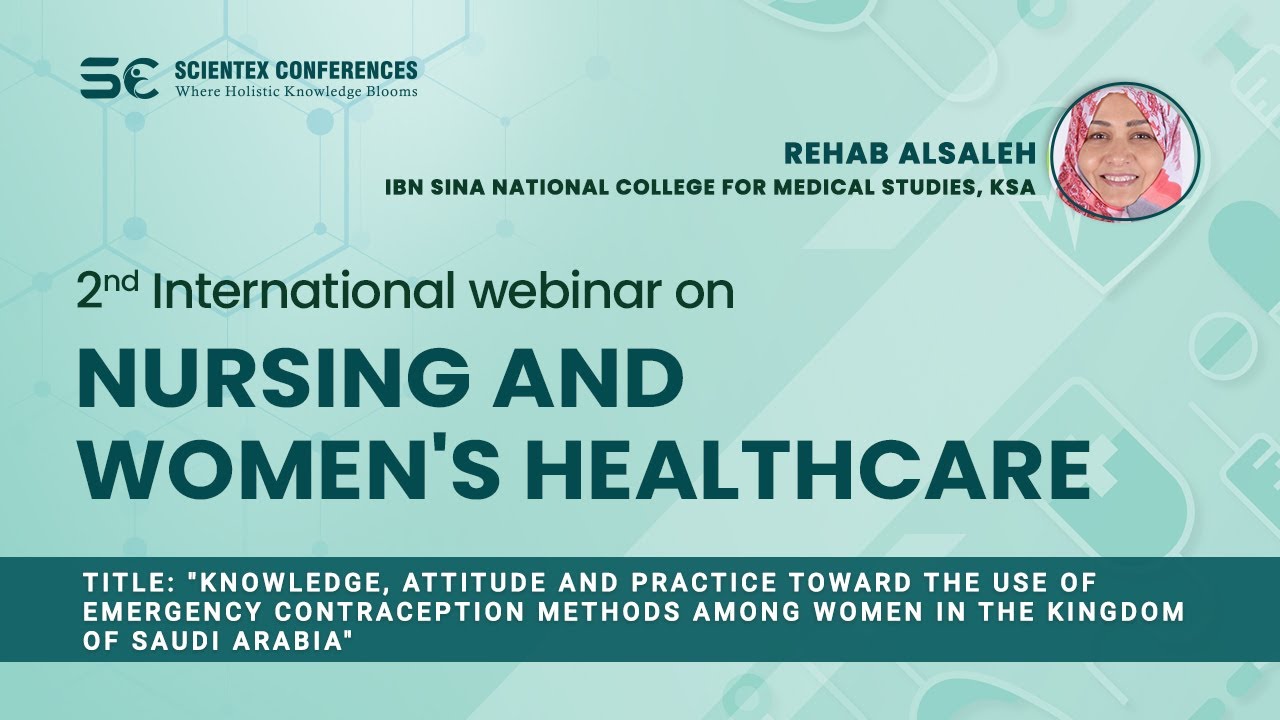 Past Webinar Presentation Links
Title : Perception of women with breast cancer regarding the disease impact on their children
Eliane Cristina da Silva Pinto Carneiro, Federal Fluminense University, Brazil
Title : Male sexual dysfunction and Quality of Life (QoL)
KiaFatt Quek, Monash University Malaysia, Malaysia
Title : Development and implementation of nursing care model in post-stroke urinary incontinence patients
Heltty Heltty, Lembaga Layanan Pendidikan Tinggi Wilayah IX Sulawesi, Indonesia
Title : Do Patient-Reported Outcome Measures (PROMs) tell us the full story?
Keith Meadows, Health Outcomes Insights, United Kingdom
Title : Women's knowledge, perceptions, and attitudes about confidentially in maternity health care settings in Al Ahsa, Saudi Arabia
Ola Mousa, King Faisal University, KSA
Title : Prevalence, risk factors, and outcomes of subsyndromal delirium in older adults in hospital or long-term care settings: A systematic review and meta-analysis
Yan Gao, The Second Hospital of Chongqing Medical University, China
Title : From the decision - making subject of hierarchical nursing to the legislation of nurses' prescribing authority: A research report
Han Shifan, Shanxi Medical University, China
Title : Addressing the reflective function of mothers and fathers of patients with AN. An intervention to prevent chronicity
María García Anaya, National Institute of Psychiatry, Mexico
Title : Eyeing up the pandemic: A literature review of the ocular manifestations of COVID-19
Ali Mardini, e, Royal College of Surgeons in Ireland – Medical University of Bahrain, Bahrain
Title : Saliva: The future of disease diagnostics
Gokul Sridharan, Dr.G. D. Pol Foundation YMT Dental College and Hospital
Title : Patterns of stigma in people with pulmonary tuberculosis
Maria Isabel Pereira da Silva, Universidade Católica Portuguesa, Portugal
Title : Postural analysis: Description of a dedicated system
Sergio Palandri, A.O.Ordine Mauriziano di Torino, Italy
Title : Caring for patients with cancer in Qatar: The impact on the mental health of voluntary caregivers
Zeinab Idris, Doha Hamad Medical Corporation, Qatar
Title : Factor predicting resilience among family caregivers of patients with chronic illness in community at the Fourth Regional Health Office Area, Thailand
Jeeraporn Kummabutr, Thammasat University, Thailand
Title : Knowledge, Attitude and Practice Toward the Use of Emergency Contraception Methods Among Women in the Kingdom of Saudi Arabia
Rehab Alsaleh, IBN Sina National College for Medical Studies, KSA
Nursing 2024 Webinar : General Information
Webinar Title:
4th International Webinar on Nursing and Women's Healthcare
Theme:
Enriching Women's Health through innovations in nursing and gynecology
Date: November 11-12, 2024
Time Zone: GMT+7 (Bangkok, Thailand)
Platform: Zoom Application
• The webinar will be starting at 9.30 am and running until 5.00 pm (timings may vary) with various sessions and breaks. The main speaker talks will be split into a number of sessions throughout the day.
• To access a webinar, you will be provided with the link upon agreed date. Please join the webinar 15 minutes early to eliminate the last-minute hassle.
• Ensure that your device meets the system requirements for running the specific application.
• For audio/video clarification, it is always better to attach an external device.
• Sit in a quiet location where you will have good network access with no disturbance.
• Mute your audio while others are presenting.
• Those who wish to ask questions or to discuss, should raise hand and host will unmute you at the end of the talk.
Guidelines For Presenters
• Each speaker will have 20 minutes for presentation. Please plan your talk for 25 minutes to allow for introduction and for 5 minutes Q&A session at the end of your talk.
• In order to stay in track of time, please ensure that you start and end your presentation on the times indicated in the program.
• The webinar must be organized in English. If you are not comfortable in presenting your presentation in English, you shall join with any of your colleagues as a translator. If you are not interested in bringing any translator with you, you may opt for E-poster or Video Presentation category.
• The presentation should be submitted in PDF or PPT Format
Note: All the participants are requested to be present at the event right from the introductory session as there might be some changes in the event schedule and so the presentation timings may vary if any of the participants cannot show up due to uncertain reasons. In that scenario, your presentation slot may get preponed to ensure a smooth running passage of the program without any wastage of time. So, we request you to please be prepared to present your work whenever your turn comes up.